Net Worth:
$30 Million
Salary:
$8 Million
Profession: Physician, Writer, Surgeon, Author, Scientist, Cardiac surgeon, Talk show host, Television producer
Date of Birth: Jun 11, 1960 (58 years old)
Nationality: United States of America
Height: 6 ft (1.85 m)
Dr. Mehmet Oz is a Turkish-American cardiothoracic surgeon, author and television personality who has a net worth of $30 million. Dr. Mehmet Oz (aka Dr. Oz) was born June 11, 1960 in Cleveland, Ohio. Dr. Oz got his big break in television on The Oprah Winfrey Show in 2004, and later appeared on Larry King Live as well as other TV programs. In 2009, The Dr. Oz Show, a daily television program focusing on medical issues and personal health was launched by Winfrey's Harpo Productions and Sony Pictures.
At the tender age of 7 Oz decided he wanted to work in the medical field, having witnessed first-hand the hope his father brought to his patients as a surgeon at Wilmington Medical Center. After graduation from Harvard University, Oz went on to earn an MBA from The Wharton School and an MD from the University of Pennsylvania School of Medicine. Oz proved himself to be an exceptional surgeon, becoming a specialist in heart transplants and minimally invasive procedures. Early in his career, he treated a patient whose family would not allow a blood transfusion for religious reasons. Though the encounter initially upset him, it eventually led Oz to broaden his approach to healing. The experience led him to seek out alternative treatments and combine them with Western medical practices.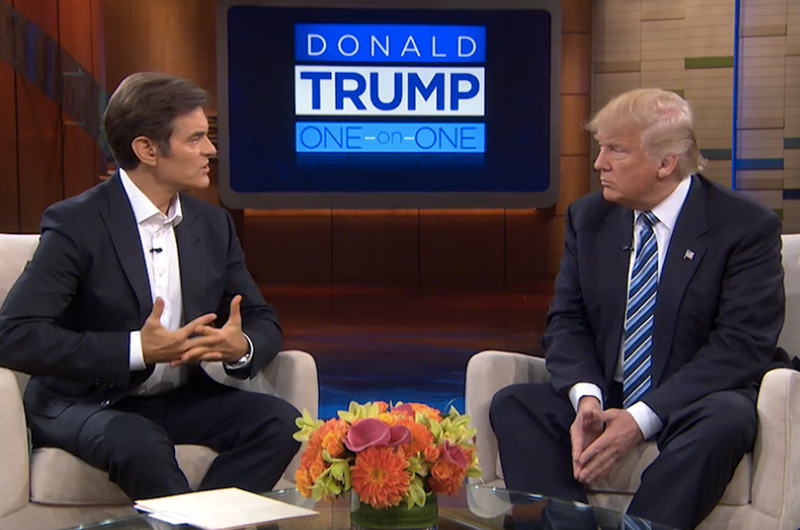 In 1994, Oz established the Cardiovascular Institute and Integrative Medicine Program at New York-Presbyterian Hospital. Media exposure followed and Oz co-authored the book Healing from the Heart: A Leading Surgeon Combines Eastern and Western Traditions to Create the Medicine of the Future with his wife, which was released in 1998. The couple teamed up again to create Second Opinion With Dr. Oz, a television show that brought the surgeon's medical expertise to an even wider audience during its sole season in 2003. His popularity was so great that Oprah Winfrey offered to co-produce a TV series for him. The Dr. Oz Show debuted in 2009 to the highest daytime TV ratings on record in nine years and went on to win three consecutive Emmy Awards.